Like most curious (and restless) product people out there, I've developed and funded a few projects over the years. I've found these initiatives stretch me to learn new skills, make new connections in the industry, build new teams around the world, and develop a better understanding of the end-to-end processes needed to ship products and grow businesses in our ever-evolving world.
They were also a lot of fun!

---
The Adaptable Product Framework was born during the 2020 COVID-19 pandemic lock-down as a personal side project. As the world was facing new challenges on many levels, I reflected on what I had learned that might be helpful in navigating the new reality. My goal was to pull together useful insights and practical suggestions for adapting to a world in a near-continuous state of change.
---
We believe that everyone wants to be a part of a community that gives their life more meaning, belonging, and purpose. But in today's world, communities of like-minded people are often fragmented and spread across physical and virtual boundaries. We have studied the options, explored the literature, and experimented with many approaches. Through that process we identified three critical phases in the process of building community
(1) Connecting 
(2) Learning 
(3) Co-Creating
We started Collective Nexus, LLC to build software to help you build community in distributed and remote organizations.
---
We brought people together  across the Pacific Northwest to learn about the process of building community. We hosted learning sessions, ran workshops, set up training classes, offered technical guidance, and fostered discussion groups in order to empower members of our region to help them build more effective, attractive, and engaging communities with technology.
---
Onboarding is a critical phase for ensuring long-term success for new members of your organization. When you bring in someone new, you need to provide clearly defined and actionable steps to onboard, so you can set them up for success. WelcomePath empowers your people to create, customize, and adapt guided paths of engagement into your organization.
---
Your members have skills, experience, insights and a willingness to help one another. This community of people can share knowledge and wisdom through mentoring relationships, which can become a powerful source for new insights and capacity development. MentorFire lets you tap that capacity in a systematic way with a mentoring platform for all members  across your organization.
---
People today are multifaceted. They have gained years of experience from various roles, hobbies, past professions. CapacityMap helps you identify the full range of capabilities in your community and put them to work on the projects and initiatives that need their talents. It then helps you track contributions of time and effort so you can witness and recognize your organization's capacity being utilized.
---
Successful products are not the result of great product managers. They are the result of empowered product teams working together in a clarified, optimized, and challenging environment. Prodmentum helps align teams around clear opportunities with optimized processes and motivating challenges that bring the best out of your teams.
---
When people get together they want the time they invest in meeting to matter. They want to add value and contribute. But active participation is more than just showing up. Every meeting is an opportunity to focus on the most important things for your organization. VotePip provides a suite of tools such as consultation topics, proposals, surveys, and member voting.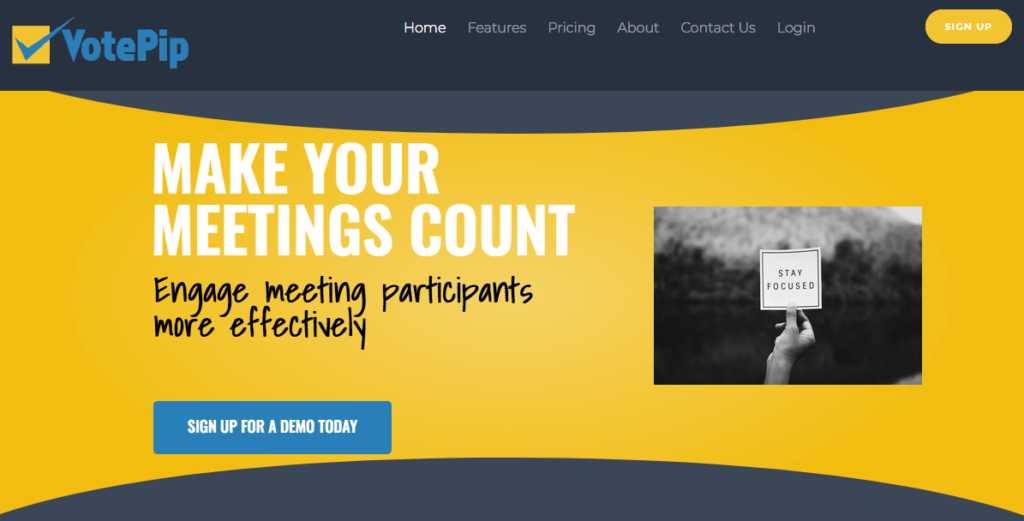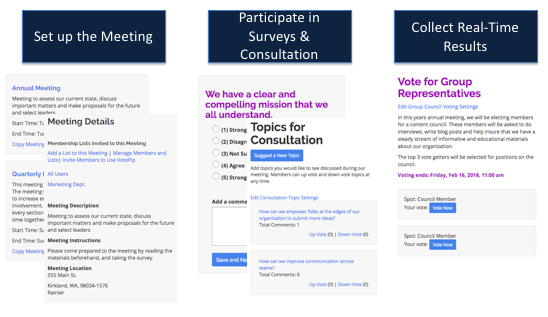 ---
Book clubs have been around for a long time because people like them and because they work in bringing people together.  Reading together helps us stay humble, open-minded, and inquisitive. Of course, it's not enough to read books if we aren't putting the ideas into practice. BookClubFever provides a place to connect with, share, question, challenge, and learn from other perspectives.
---
Sustained growth requires a team effort. Modern organizations can build collective enthusiasm with a phased approach for testing and learning in cycles of growth. Each cycle gives your teams a chance to build on knowledge and wisdom gained in the field. This can help your organization stop repeating failed strategies and start exploring new strategies of success. GrowthTester provides a complete toolkit for learning what works to engage your audience and grow your organization with systematic and cohesive patterns.
---
You are swimming in wisdom and experience every day in your organization. QuestionTap provides a platform to start capturing and sharing the insights of your community through the magic of questions. Any member can ask a question to any member of the community. They can all then offer answers, comments, and ratings to help filter the best insights of the group. Together, your collective wisdom and experience is harnessed and chronicled for future members to learn from and add to.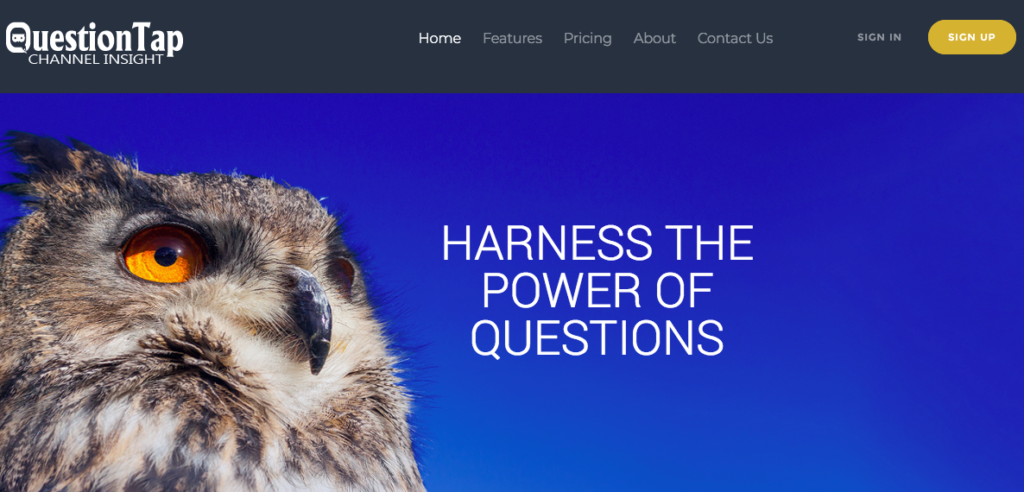 ---
accountiv is a full-featured software-as-a-service (SaaS) starter application. It provides a complete toolkit for building a cloud-hosted web application including subscriptions, user management, policies and permissions, support ticketing and documentation, groups, invitations, document and image upload, notifications, messaging, activity feeds, and more.
---
A few years ago we started a media company to develop an original set of print and digital materials in the spiritual self-help space. We published a number of original books and online videos telling the stories of people from all walks of life who had transformed their lives and realized their potential through service and personal development. Today these materials are all available on the Web and continue to grow a dedicated following around the world at whyunite.com.